DRAWINGS
The main reason why drawing is so attractive is that, unlike all the other visual arts, it requires a very simple basic material and lends itself to all styles. The brilliant and skilful execution of Hervé BONSARD makes him extremely sympathetic and moral from the first contact, the extent as well as the truth of the strokes and attitudes make of them works of very first order. Hervé BONSARD belongs to the lineage of the poet artists, deeply attached to sensitive values (for which his era finds him suspect) and to the reflection on his art.
In order to acquire and preserve the sure hand of the draughtsman and to familiarize himself with the compositions of the greatest Masters, Hervé BONSARD made during his apprenticeship more than 2000 copies of drawings and engravings of the 16th and 17th centuries. Some copies are available for sale to collectors and amateurs. Others are divided into two main categories, each with numerous variations: overall compositions and the study of certain details (characters, animals). All his drawings are done with tools that were used 400 years ago.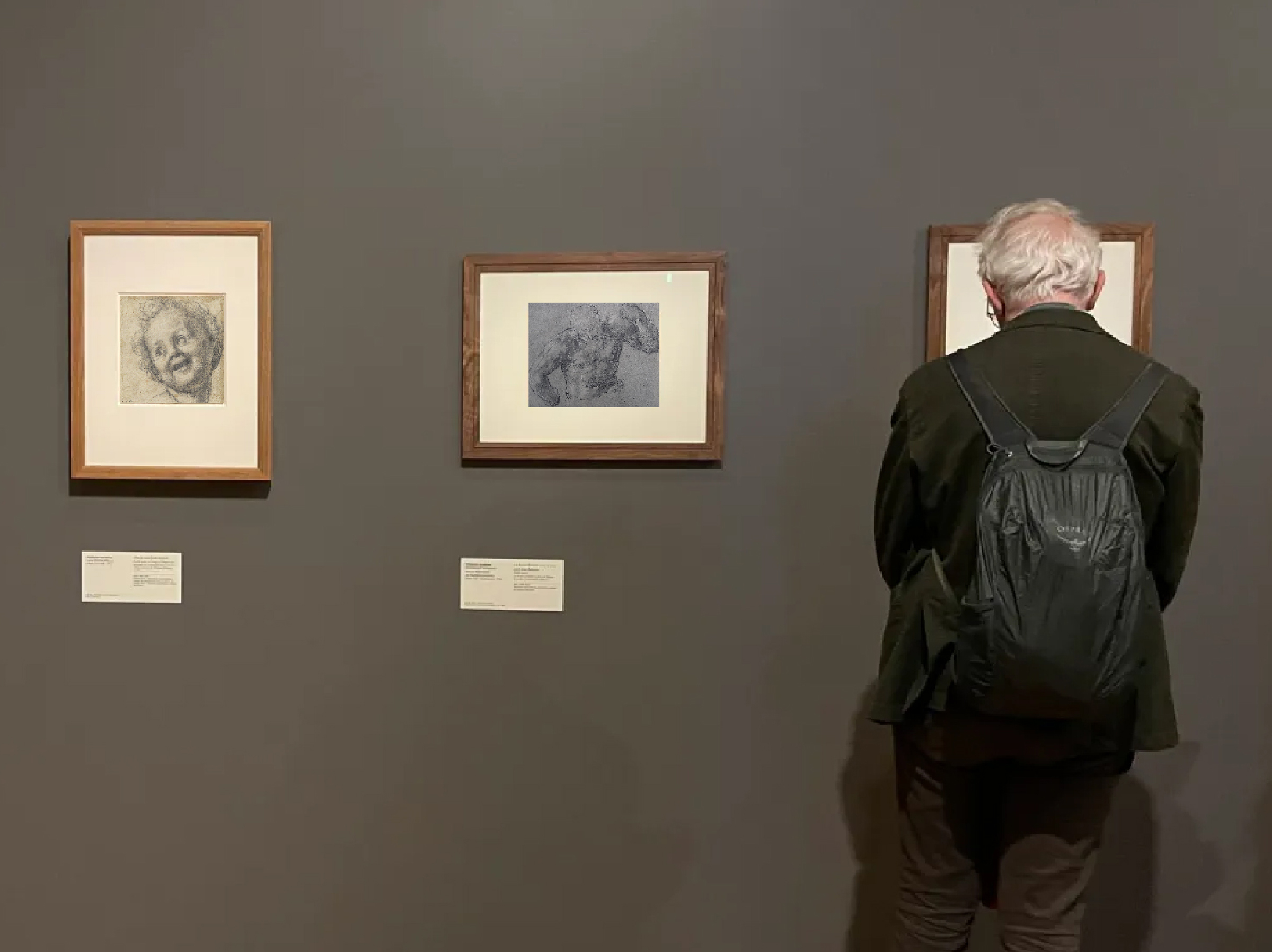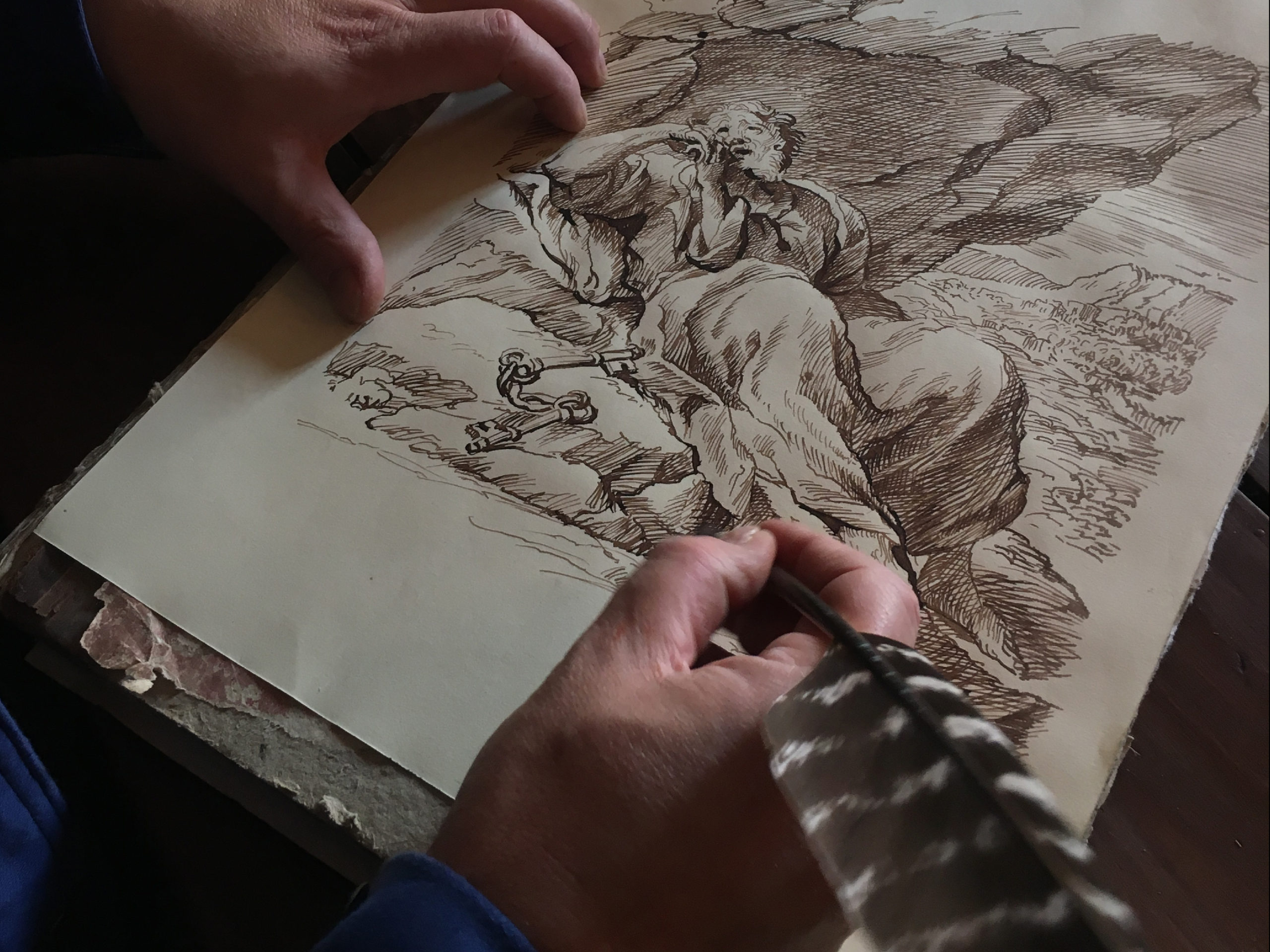 The painted work of Hervé BONSARD is monumental. The compositional studies give an idea of its elaboration: slow, conscientious, carried out with artisanal honesty. Between the birth of the design and completion, one can imagine all the repetitions, the torments of a simple man who seeks perfection.
The work is difficult, especially when it comes to faces, of which it is almost impossible to eliminate the individual features without giving a feeling of unreality. Hervé BONSARD knows how to express not only the resemblance of features, but also the nobility of faces and the grace of attitudes.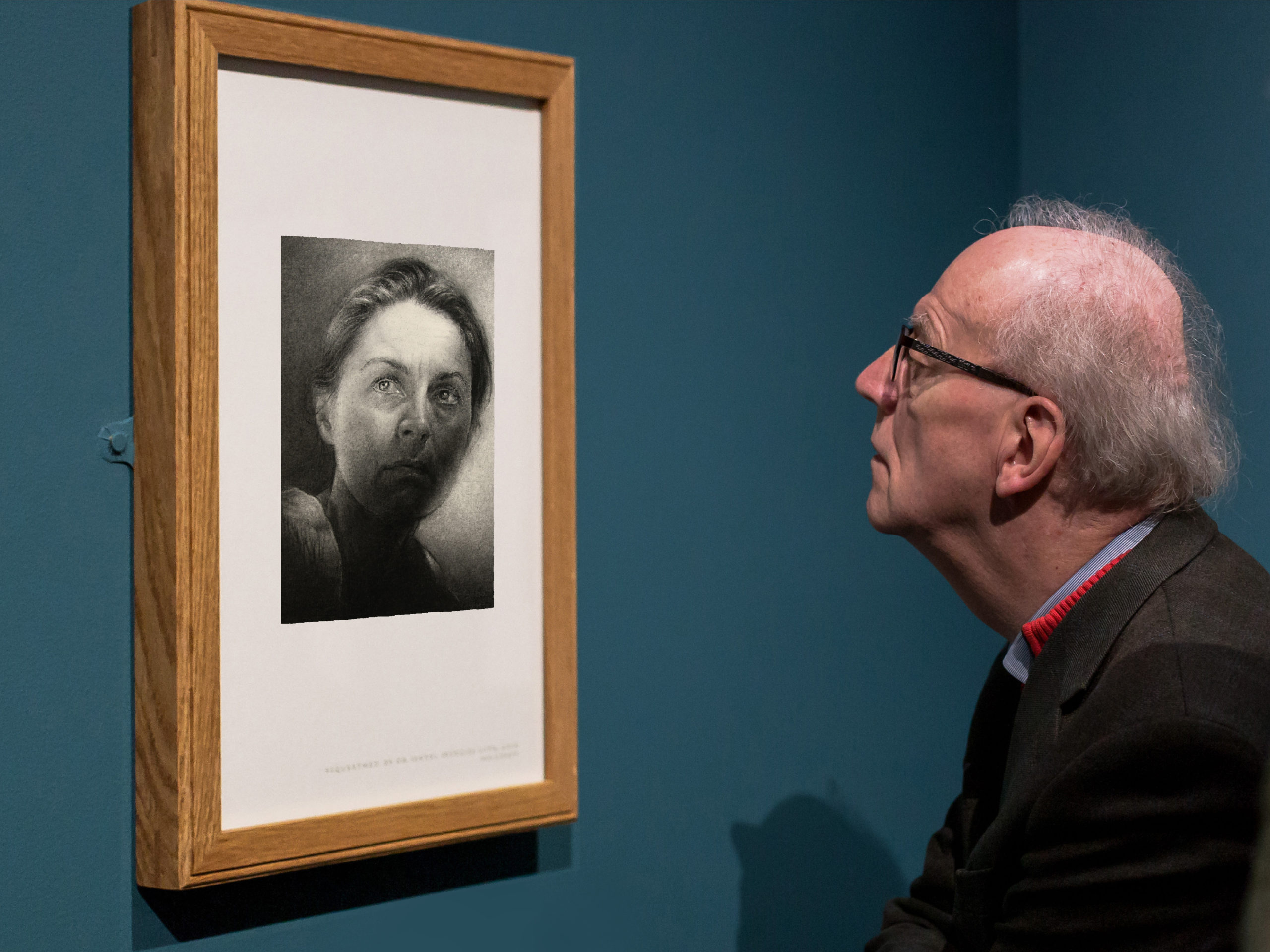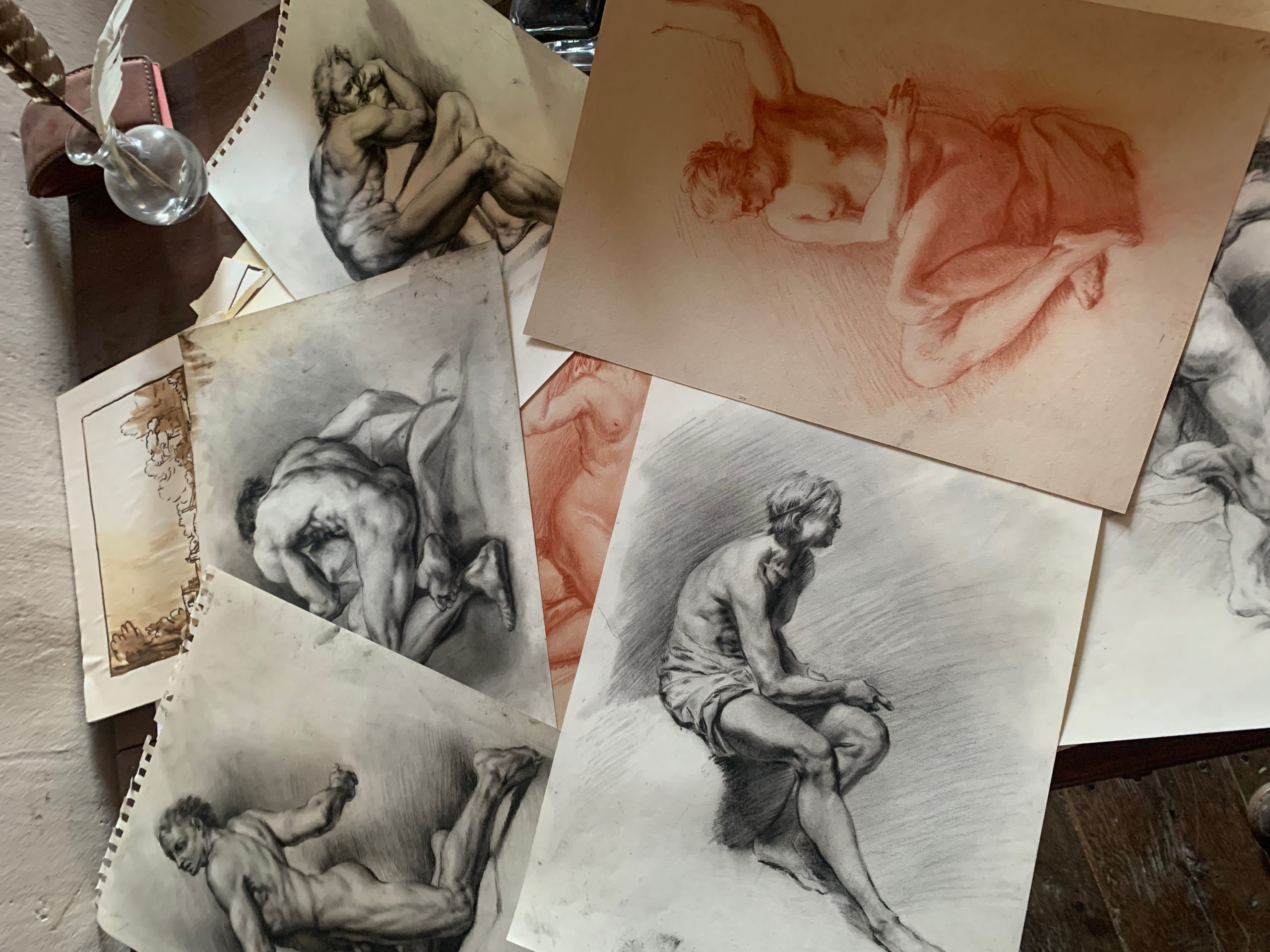 Hervé BONSARD, self-taught, is a prolific draughtsman. He has built up a collection of drawings that can be used as study material. The works represented here play a fundamental role for those who want to understand the art of BONSARD. It is thanks to drawing that he created and shaped his works.
Hervé BONSARD has produced so many drawings because he is convinced that it is necessary to draw a lot to become able to rectify the defects of nature, to cut out the fleeting and the accidental, and keep only what is permanent and essential.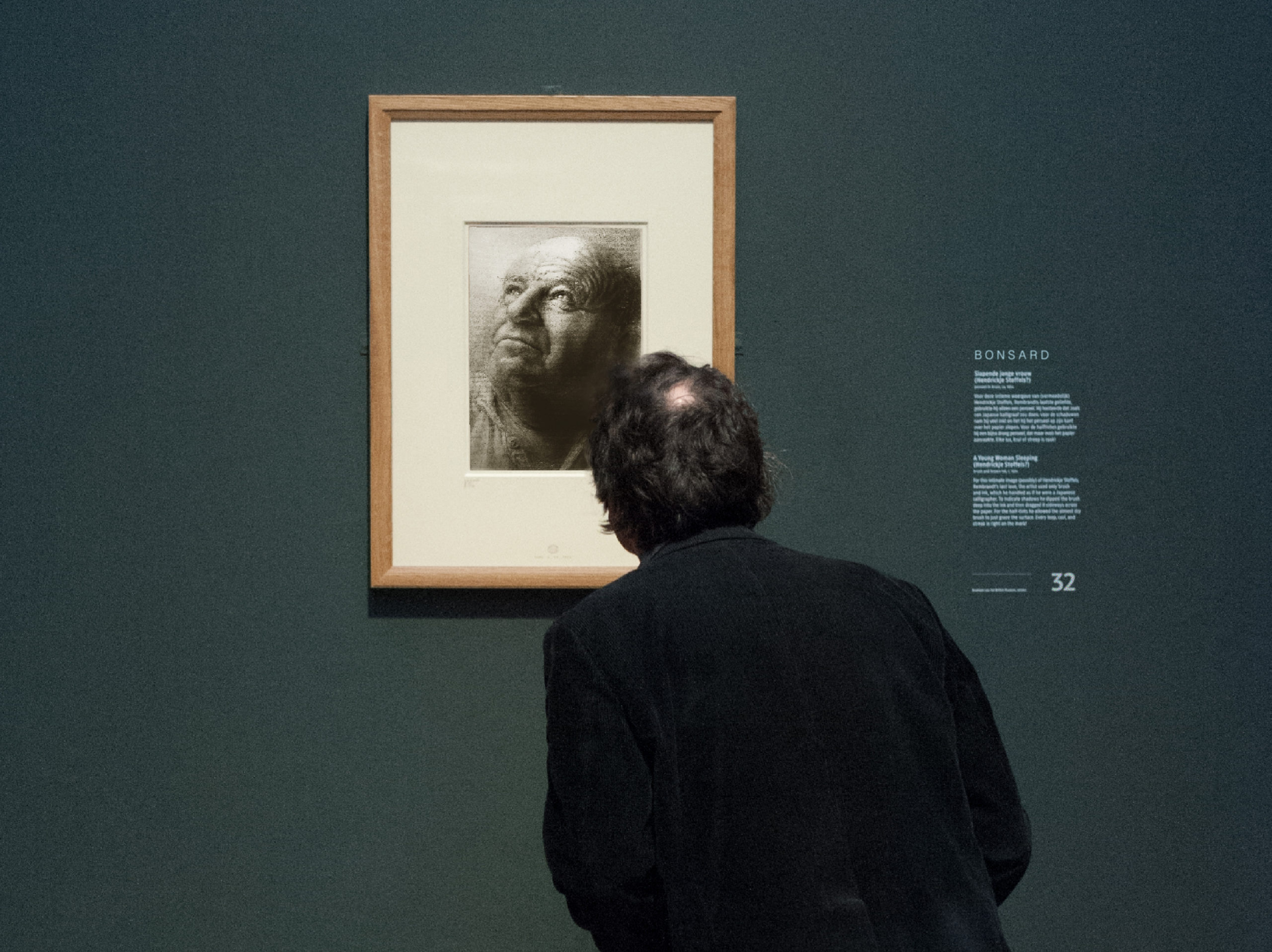 According to Hervé BONSARD, if the sense of observation is lacking, it is difficult to draw, but without the mastery of drawing, it is not easy to learn to see.
« Although Hervé BONSARD primarily saw drawing as an exercise, he nonetheless has produced finished drawings. The series of portraits in black stone are a brilliant testimony of this »
V.ABLOH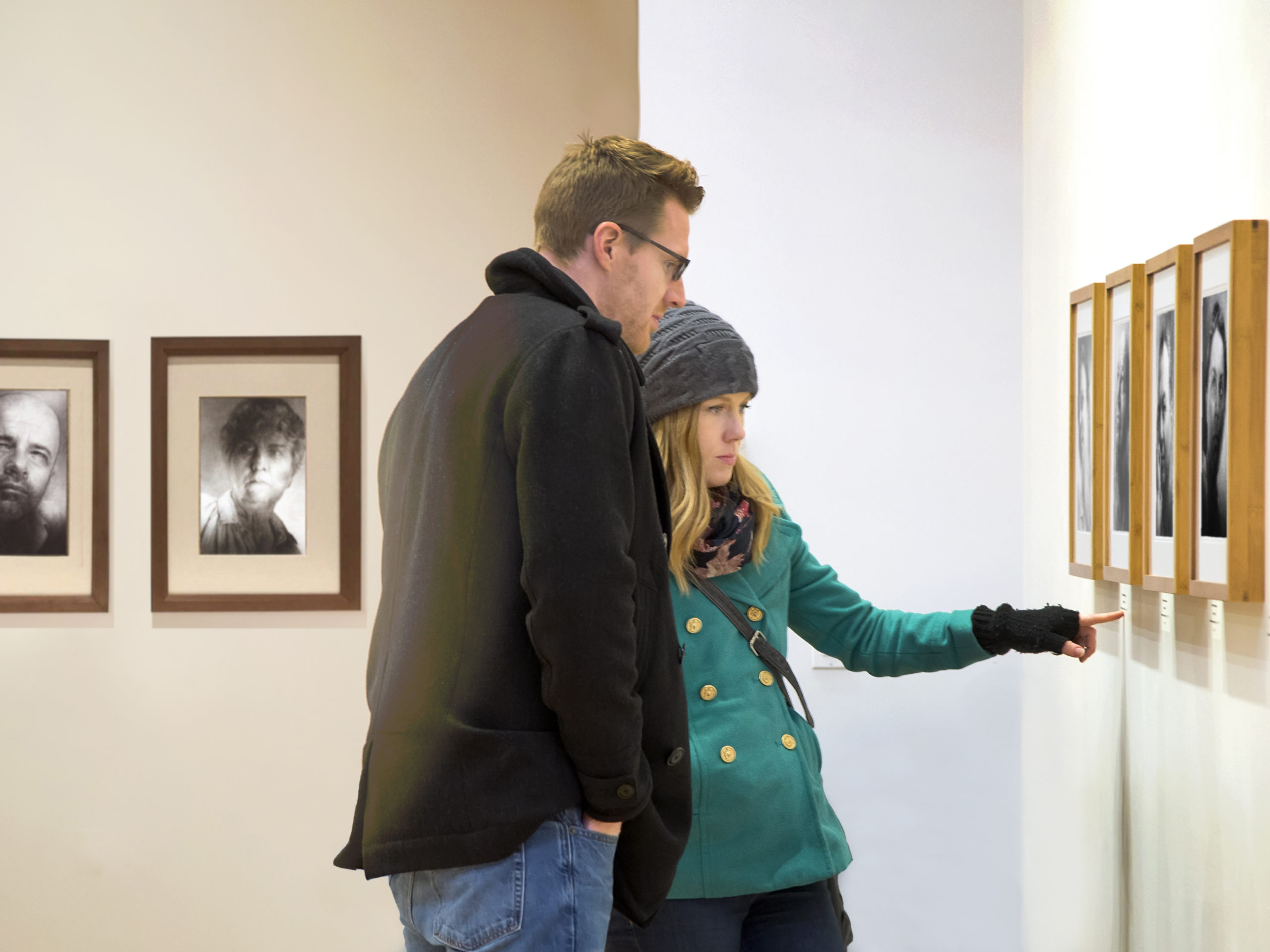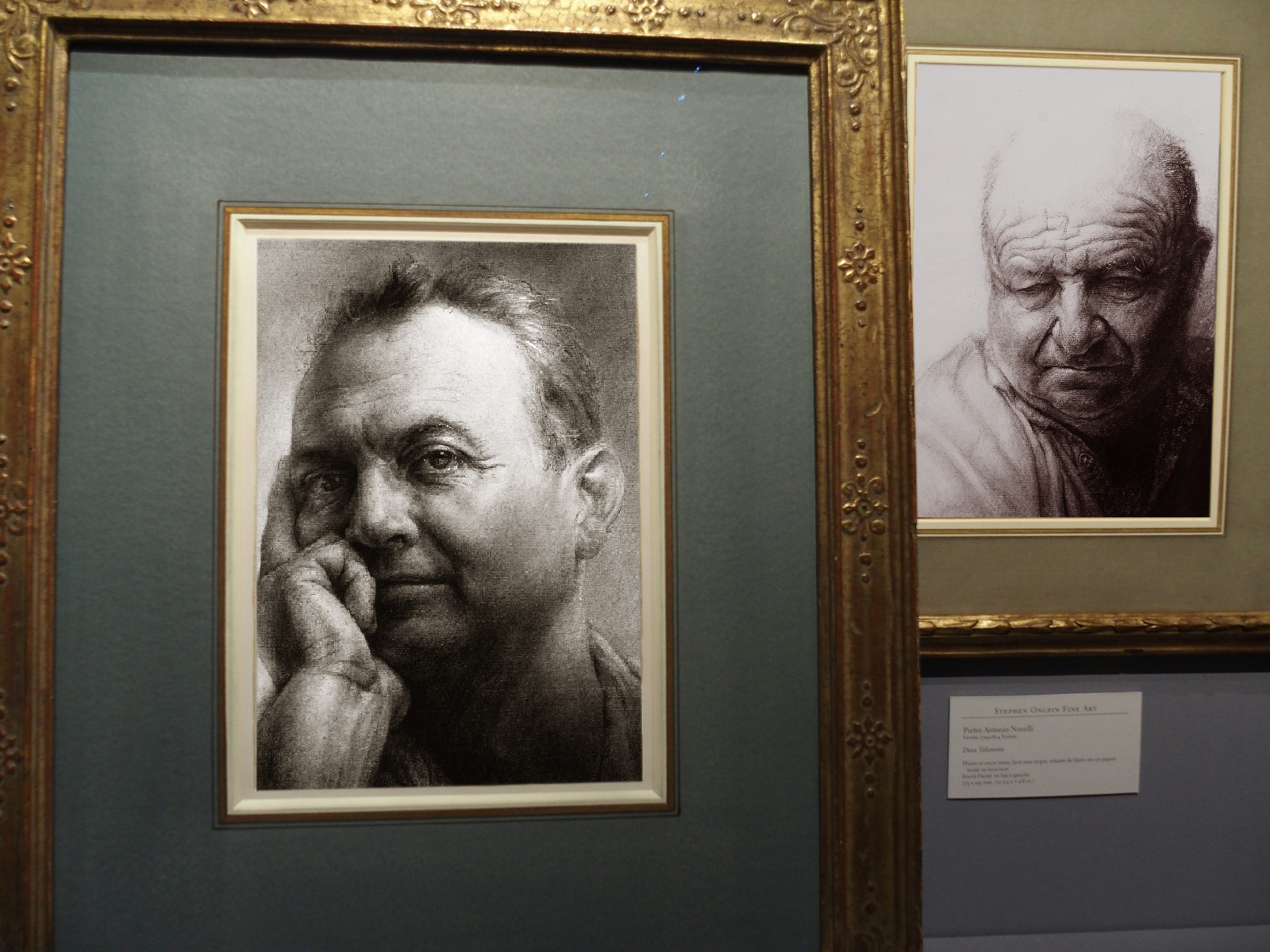 «Beyond appearances, which can change, there is an area where the greatness of Hervé BONSARD is obvious: drawing.
I discovered the astonishing variety of registers of the creator who, like the great Masters of the Renaissance, approached all the domains pertaining to drawing. »
A.DI MODICA